Who Can Join
You can join Rivertrust FCU if you Live, Work, Attend School, Worship, Volunteer or regularly conduct business in the outlined area of the map below.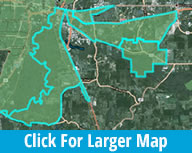 ---
If you are a Friend of the Pearl Library, you can join Rivertrust FCU.
Become A Friend
---
If you are a Friend of the Richland Library, you can join Rivertrust FCU.

Become A Friend
---
Rivertrust FCU is pleased to offer employees and families of the following business organizations in our trade area credit union services:
Agape Christian Movers Inc
Alzheimer's Association of Mississippi
American Public Life Insurance Company
Arch Communications
AT&T
Backflow Solutions Inc
Bath Enterprises Inc
Bekeson Glass LLC
BellSouth
Blak Sheep Graphix
Bob Boyte Honda
C-Spire
Canfor Southern Pine
Capital Pest Control
Capstone Contractors Inc
Carroll, Warren and Parker PLLC
Cataphote
Cellular South
Central Independent Baptist Church
Choppin It Up
Church of God of Prophecy Regional Office
Cingular Wireless
City of Pearl Employees
Clarion Ledger
Claudia's Child Care Center
CNOBUG Pest Control Service Inc.
Coastal States Insurance Corporation
Comcast Cable
Communications Workers of America
Conceptual Designs, Inc.
CopyTech Service
Crossgates Baptist Church
Cubla Incorporated
Custom Creation Inc
Dan Windham Optical
Deuce McAllister Nissan
Dewey B Miller, Attorney at Law
Ditch Witch
D. Noblin Furniture
Edwin E. and Ruby C. Morgan Foundation
Federal Aviation Administration ( FAA )
First Baptist Church of Byram
Flora Family Physicians
FMS Lighting Management
Fortenberry & Ballard PC
Garrick J. Booker, Inc.
General Motors Service and Parts Operations
GI Associates and Endoscopy Center
Gulf Guaranty Employee Benefits Services
Gray - Daniels Auto Family
Gunter Road Baptist Church
Hermetic Rush Services
Hospital Housekeeping Systems
Irby Construction Company
J.A. Moss Construction
Jackson Data Products, Inc.
Jackson Motor Sports
JBHM Educational Group
Jefcoat Fence
Jerry's Catfish House
Joe Usry Auto Group
John Arthur Eaves Law Office
J. L. McDaniel & Company Inc
Keller Williams Realty
Lextel Manufacturing LLC
Lucent
M & G Enterprises, Inc. dba /Engineering Service
March of Dimes
MasTec Inc.
McAllister Capital Management
McGuffee Law Firm
Metro Mitsubishi
Mid-South Benefits
Mid State Telephone Contractors Inc
Miskelly Furniture
Mississippi Braves
Mississippi Organ Recovery Association (MORA)
Mississippi Telco FCU employees
Mothers Against Drunk Driving
MS Race Timing, LLC
Mudcat Construction
Mugshots Grill & Bar
Nell Yarborough Insurance & Retirement Consultant
Nevada Bob's
Nexband
Norville Chiropractic Clinic
Now Communications
Pace & Associates
Parkway Pentecostal Church employees
Park Place Baptist Church
Patterson Dental
Pearl Chamber of Commerce
Personal Nursing Services
Pickering Firm Inc.
Plastic Surgical Center of Mississippi, LLC
Premier Foot Clinic, P.C.
ProTouch Collision LLC dba Boler Phillips Body Shop
QC Data
Rankin County Chamber of Commerce Employees
Rivertrust FCU Employees
Rogers Dabbs Chevrolet Hummer
Ross & Yerger
Sam's Club
Scotty's Tire and Automotive - Brandon, MS
Security National Life Insurance Company
ServiceMaster Premier Cleaning Service
Shivers Construction Company
SignMark
SkyTel
Smith Barber College
Something Extra
Southern Lumber Co / NSLC Southern, Inc.
Stamps & Stamps Attorneys
Stewart Title Company of MS
Sunbelt X-Ray Sales and Service Inc
Susan G. Komen for the Cure, Central MS
Synergy PRC
Telapex

Cellular South/C-Spire
Delta Telephone Company
Franklin Telephone Company, Inc.
Telepak Networks

The Mortgage Connection
The Planet 4 Kidz
The Plastic Surgical Center of Mississippi LLC
Time Warner Cable
Tornado Shelters of Mississippi
Total Resurrection Salon
Town of Polkville Employees
Truck - Man Inc.
United Pentecostal Church - MS District
Windham and Lacey CPA's
Windstream Communication
Wireless One
If you are employed at any of the above, you, your family, (spouses, parents, step-parents, children, siblings, grandparents, grandchildren, step-children, step-siblings, and adoptive relationships) and household members are eligible to receive credit union services for life, regardless of changes in employment.
If you are a business located within our trade area, and are not served by another credit union as a group, and would like to offer your employees the benefits of credit union service, please complete the attached "Select Employee Group Request" letter and forward to us for approval. Thank You!